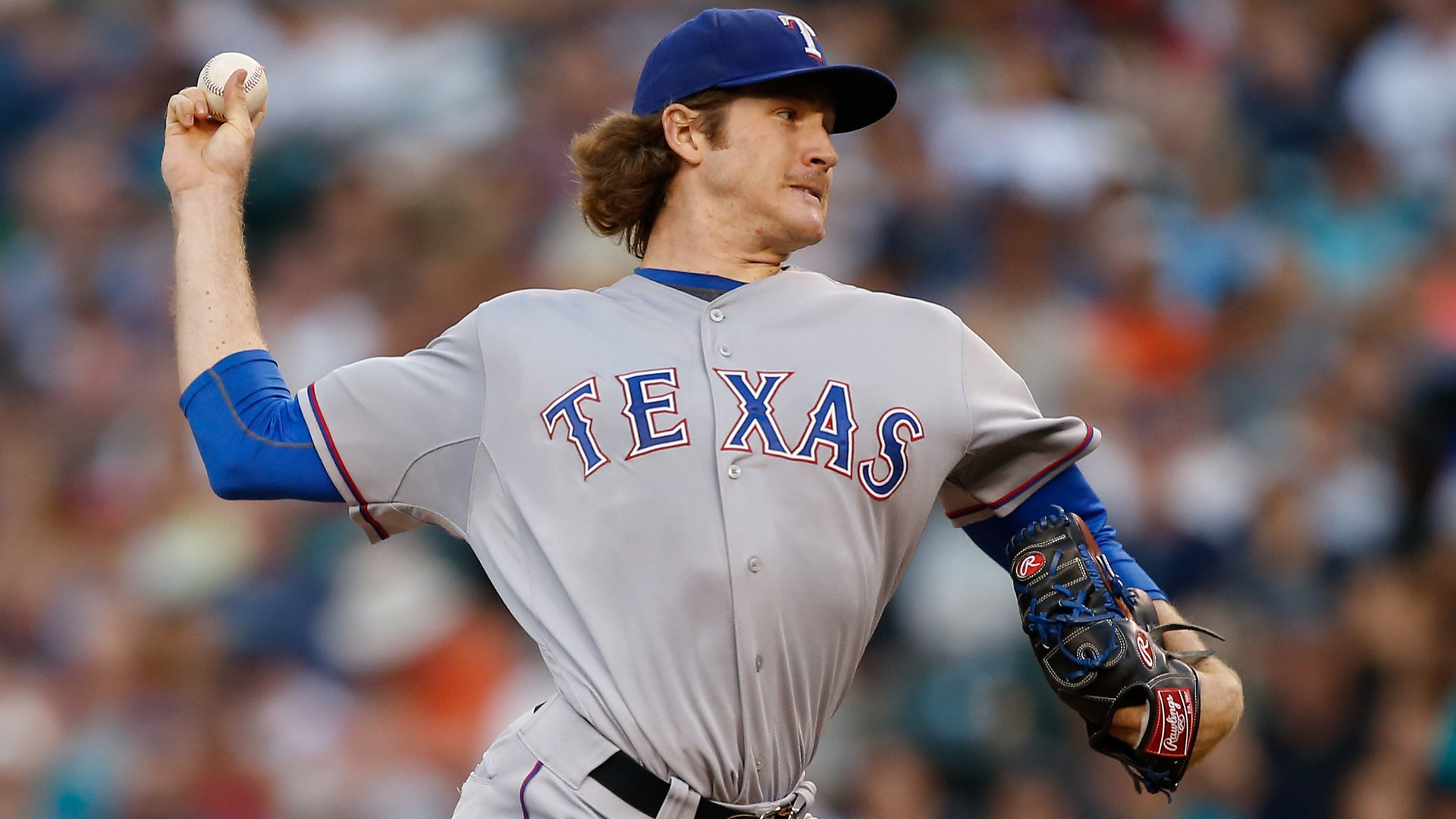 The St. Louis Cardinals signed the former San Diego Padres and Texas Rangers pitcher to a two-year, $15.5-million contract, adding to what was an already stout stable of starting pitchers. He led NPB with 188 innings pitched this past season (14-8, 2.25 ERA), which should bode well for a Cardinal pitching staff in search of innings considering the departure of Lance Lynn and the numerous young arms slated to see time in the rotation in 2018. Mikolas was then drafted by the San Diego Padres during the 2009 Junior Amateur Draft, where he was selected in the 7th round.
While specifics on Mikolas' pitch usage in Japan aren't available, scouts hint that his fastball remains in the same 92-93 mph range it was in during his one year as a big-league starter with the 2014 Rangers, but he also has a quality curveball, slider and cutter. Sports initially reported that a deal was close on Tuesday morning. In addition to landing in pitching-friendly Busch Stadium, he also joins a team with a strong reputation for developing quality pitching; since the beginning of the 2010 season, the Cardinals rank third in team ERA (3.62), eighth in WHIP (1.28) and seventh in strikeout-to-walk ratio (2.6:1). In those 37 games, Mikolas has 10 starts.
The Rangers released Mikolas after the 2014 season. If the Rays wish to move him without the bind the Marlins are in with Stanton's no-trade clause, now is the time.
Between his 2015 and 2016 seasons, Mikolas posted a 13-game win streak, becoming the first foreign pitcher to accomplish such a feat in the Central League. He gave up just 10 home runs and handed out only 23 walks, the latter of which helped him achieve a sparkling WHIP of 0.984.
Although he has less than 100 innings in the majors, he left enough of an impression to carry a nickname, "Lizard King". There's video of the event.
"I'm about as local as they get", Mikolas said. Mikolas, 29, became a free agent after three standout years in Nippon Professional Baseball, and that spurred interest among multiple Major League teams this Hot Stove season.